Stay tuned
The Last Spell
Fight shoulder to shoulder with your friends in this exciting and innovative coop 2-4 player rogue-like RPG! Designed by Nestore Mangone and Alessandro Veracchi, set in a dark fantasy, post-apocalyptic world, this game also features a unique tower defense concept. With limited resources, strategic decision-making and teamwork are key to survival. Will you rise to the challenge and save us all?
Experience the perfect blend of heart-pumping skirmish battles and fulfilling management gameplay in one dynamic package.
Choose to play single scenarios or embark on a thrilling campaign that challenges you with increasing levels of difficulty.
With a plethora of weapons and abilities at your disposal across multiple plays, there's always something new to explore. And for the ultimate test of your strategic prowess, witness the fiery destruction of your city in the face of overwhelming odds.
Find out more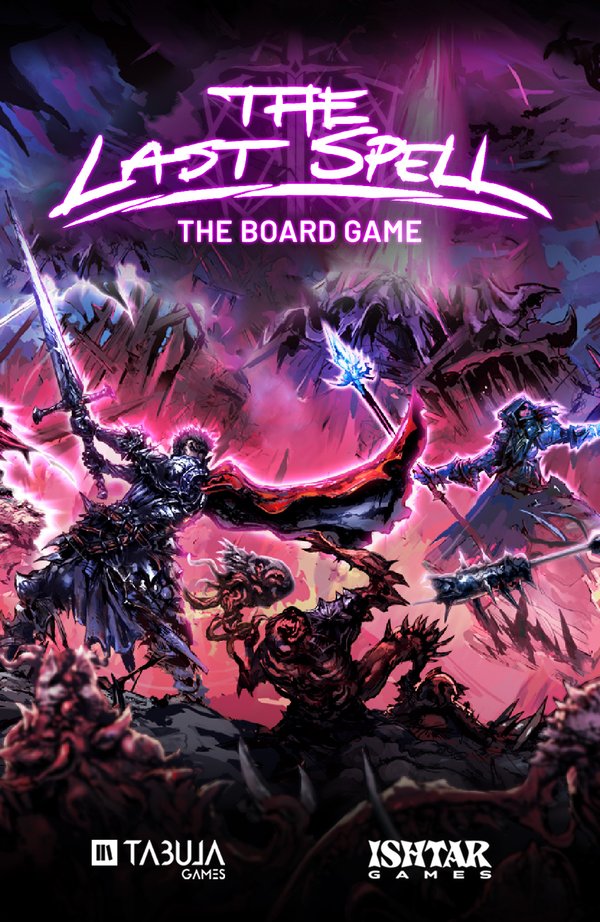 Check your stats & keep up!
Pledge Tabula Games
Every action you take to support Tabula Games on Kickstarter has a value, an impulse that charges your Energy.
Keep Growing
Energy determines how strong your passion is and will unlock the rewards that you can get based on the level you reach.
Redeem your gift!
You can charge your Energy anytime, with your pledges or pre-orders. Sign up to see how much Energy you already got.
Find out more